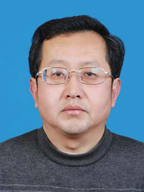 Yu Zhonghai
Professor
post:
Research direction:1. Higher education 2. Moral education
mailbox:yzh0534@163.com
Telephone:
resume:
Ph.D. Nanjing Normal University,
M.A. East China Normal University,
B.A. Shangdong Normal College
courses:
Philosophy of Education, History of Chinese Educational Thoughts, Educational Philosophy of Higher Education
Thesis works:
1. The Transformation of College Scholarship Evaluation System:From Distribution Fairness to Relation Justice, Heilongjiang Researches on Higher Education , 2015(4)
2. Reflections on the Inadequacies of Universities' General Knowledge Courses and Measures for Improvement. Education & Modernization, 2010(2)
3. Reflection on the Game of Administrative Management and Professional Autonomy of Teachers in Education Reform. Journal of Educational Studies, 2009(1).
4. Reflection on choosing Part Schools to Pay Fees in Compulsory Education. Research in Educational Development, 2009(9).
5. The Crisis of Speculative and the Indigence of Thought——Insight of the Educational Research under the View of Methodology. Education Research Monthly,2008(10).