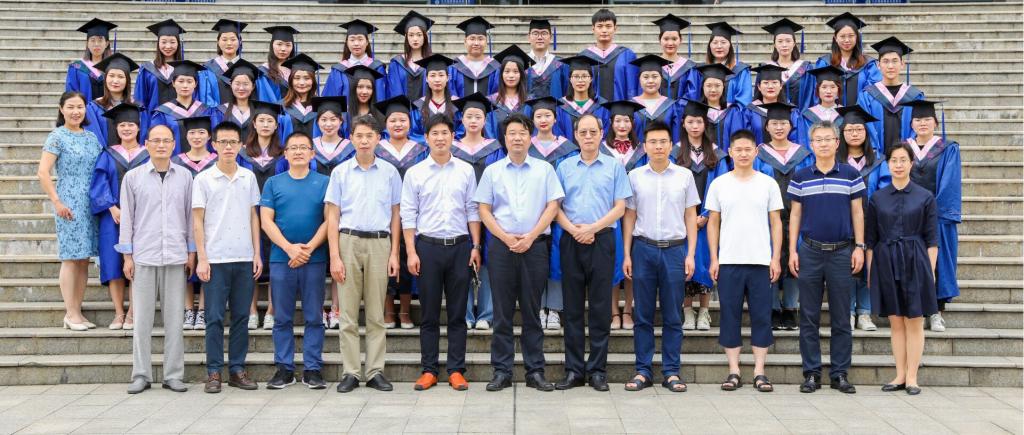 The school of teacher education, Jiangsu University, was established in December 2001. We have the Dept of education, the Dept of educational technology, modern educational technology experiment center, educational institute, Educational Policy Institute, teacher training center, etc,.
We have high quality faculties. There are 45 staff members, among whom 75% are professors or associate professors and above 85% have a doctor degree or master degree. In the past 5 years, there are 240 articles published in the international and domestic journals, in which 136 articles was cited by CSSCI, 1 article' text was reprinted and 6 articles' viewpoints were reprinted by Xinhua Digest, and 18 articles' text were reproduced by Information Center for social sciences. Besides, 14 academic monographs and textbooks were published. The research projects conducted by College of Teacher Education include3 National Educational Science Planning programs, 2 Chinese Association of Higher Education Planning issues, 3 Social Science programs of Department of Education, 2 Jiangsu Association of Higher Education Planning issues, 1 Jiangsu Philosophy and Social Sciences key projects, 7 Jiangsu Educational Science Planning programs, 12 Jiangsu Province Philosophy and Social Science projects. The school has got 11 Outstanding Achievement Awards; include Jiangsu Province Higher Education Research Award for outstanding achievements and Zhenjiang Philosophy and Social Science Outstanding Achievement Award etc.
We attache great importance to the education and development of our undergraduate and graduate students. In 2005, the School of Teacher Education was granted to award master's degree with the major of higher education, and now we have 20 Master tutors now. In 2010, it was granted to award master's degree with the major of education as a subject. We laid great emphasis on the training and management of undergraduate and graduate students. Adhere to the object of "wide caliber and thick-based" and the ideal of "self-based, school-centered, career-oriented", it prepare students with high quality. Now, above 96% undergraduates and 100% graduate students were employed.
We focus upon primary and middle schools, elementary education new curriculum reform, and we serve as the school principals training base, responsible for training the province's basic education teachers and principals. Since 2003 we trained more than 10000 people, and training programs include middle school new curriculum training, primary and middle school principal training, compulsory education course, teacher training network, junior high school curriculum network training. The satisfaction rate of the assessment ranks the top one in the province, and achieved good social benefits, our school is called "one banner of the Jiangsu provincial teachers' training".